Denver Depression Counseling
Are you struggling to find enjoyment and pleasure in your life?
Suffering from depression is an extremely difficult and exhausting way to live.
Don't let depression keep you from living your life.
If depression has left you feeling like life is passing you by, call (720) 507-8170 to schedule a free 30 minute consultation and find out how depression counseling in Denver can help you transform your life.
Find
Hope
Depression leaves you feeling alone, confused, and frustrated. A Denver depression counselor can help you restore the enjoyment in life that you desire.
"Just trying to feel happier doesn't solve your problem with depression. "
Depression Treatment
Health and Lifestyle
Your Thinking Processes
Relationship Dynamics
Dealing With Shame
Abuse & Trauma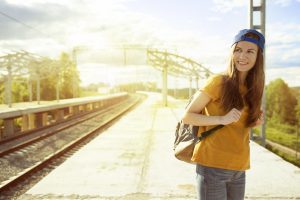 Depression Counseling Denver
How To Treat Depression
If depression has left you struggling to find joy in your life, working with a depression counselor may be just what you need.
The first step in dealing with depression is exploring how your lifestyle may be impacting your well being. You will begin to understand how stress, physical activity, diet, and social relationships are affecting the way you feel.
Your depression may be rooted in problems deeper in your life.
Together we will explore how relationship dynamics from your past, traumatic or abusive experiences, and personality characteristics are impacting your struggle with depression. Processing these parts of your life will help you get un-stuck.
Common Symptoms of Depression
A lack of energy
Feeling sad or down most of the day
Lost interest in things you used to enjoy
Difficulty concentrating
A lack of motivation
Loss of appetite
Overeating
Low self esteem
Problems sleeping
Decreased sex drive
Recent weight change
Feeling fatigue
Difficulty getting out of bed
Lets Us Help Restore Hope
Schedule your free 30 minute consultation and you will be on your way to getting back the life you want.