LGBT Friendly Counseling in Denver
If you identify as LGBTQIA or are navigating your sexual identity there are unique challenges related to your wellbeing.
Perhaps you have struggled to find LGBT friendly counseling in Denver.
Call (720) 507-8170 to talk with an LGBT affirming therapist in Denver.
Therapy You Can

Trust
Sharing that you identify as an LGBTQ person can bring up fears of being treated differently by a counselor. Working with an LGBT affirming therapist ensures you have a safe space to be yourself.
Denver Gay Friendly Counseling
You will work with a therapist that you know understands and affirms the unique parts of your life. We are dedicated to providing the best therapy services to the Denver LGBTQ community.
LGBT Counseling Denver
Sexuality and gender are important parts of your identity. It can be painful if you have had difficulty integrating these parts of your life. You are not alone if you have struggled with situations such as a religious or faith background that did not support your identity, or family members that have struggled to accept your sexual or gender identity.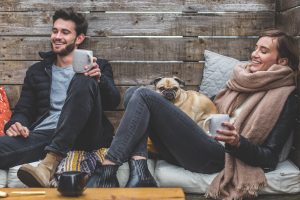 Many people find that discussing issues of sexuality can be personal and sometimes frightening. Counseling is a safe place to address concerns in your life related to your sexuality.
LGBT counseling in Denver can help you address problems related to this important part of your life.
Integrating Sexuality and Faith
One of the unique ways counseling can serve you is helping integrate your faith or spiritual journey with your sexuality. Many people in the LGBTQ+ community have experienced difficult situations from religious or faith communities regarding their sexual or gender identity.
Schedule a Free 30 Minute Consultation
Connect with a Denver LGBT Counselor to learn more about counseling. Call or contact us online to schedule your free appointment.